In this curious road movie, a film lover takes his mobile Polish film festival through the beautiful landscapes of Iceland. Comedy, experiment and diary film.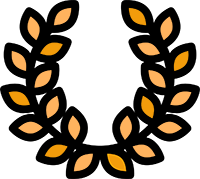 AWARDS: Special Mention - Georges de Beauregard International Prize. FID Marseille
OFFICIAL SELECTIONS: Graz - Diagonale, Festival des Österreichischen Films/ Jihlava - East Silver Market/ München - UnderDox, Festival für Dokument und Experiment/ Mar del Plata - Int. Film Festival/ Lima - Transcinema Int Film Festival/ Hamburg - Dokumentarfilmwoche/ Montevideo - Film Festival of Uruguay
Pawel and Wawel. The road movie of a film festival
This documentary gathers unique images and sounds from a journey through Iceland that position themselves between documentary gesture and performative strategy.
The starting point and anchor of this trans-genre diary film, road movie, documentary film project, is the film festival initiated by Krzystof Kaczmarek, called "What`s the difference between Pawel and Wawel," which tours the island showcasing Polish film classics.