When others film pain, Silvana Lopa films happiness. In just five minutes, the young Argentine filmmaker captures fragments of her love relationship with Eugenia. Here everything is colorful!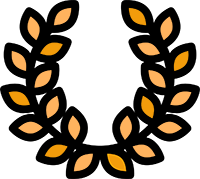 AWARDS: Bronze Medal. Press Vitez Serbia 2014
FESTIVAL SELECTIONS: Viña del Mar Filmfest, Asterisco LGTBIQ Filmfest/ Marialionza Women Filmfest/ Zinegoak Bilbao/ Mostra FIRE Barcelona/ º For Rainbow - Festival De Cinema e Cultura de Diversidade Sexual/ Festival Internacional De Cine De Oruro/ iChill Manila Film Fest/ Tandil FilmFestival/ CORTES Morán CC FILMFESTIVAL
One Month And Two Days. A love affair filmed with a cell phone
Using the camera of her cell phone, always arranged horizontally, Silvana decides to film her new love affair from day one.
Her name is Eugenia and she is an actress. Since Silvana saw her performing a monologue about Simone de Beauvoir, something ignited that turned into an intimate love.
Cats, wine glasses, kisses, laughter, food, colors, trips, waterfalls and bus seats. All the elements are part of a short film that celebrates love and the happiness of being who you really are.