Against an old rule of Cantonese opera, Tan Yinglun and Wang Houwei try to break through by playing the "Dan", an iconic role in this art historically played by women.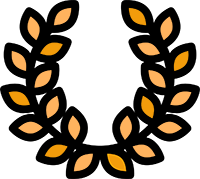 AWARDS: Best Documentary Sound Effects. GZDOC
OFFICIAL SELECTIONS: Beijing International Film Festival/ Hong Kong Asian Film Festival
My Way. Changing trends in Cantonese Opera
If we know a path leads to nowhere, without proof of success, will we still choose it?
Historically, Cantonese Opera has never had an iconic dan (female lead role that is typically played by male actors). However, with Ren Jianhui's success, female actresses playing typical male occupied dan roles have become the tradition and the trend in Cantonese Opera.
Two young Cantonese men who have been captivated by male dan, – Tan Yinglun and Wang Houwei – are changing trends in Cantonese Opera. With time and perseverance, will they be able to defy tradition or buck mainstream? If Mei Lanfang (famous dan performer of Peking Opera) was a Cantonese Opera dan, could that have paved their way?