Bittersweet testimonies of music students are heard while, in front of our eyes, handmade animations try to evoke their experiences in music schools.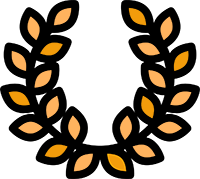 AWARDS: Special Mention. Fest Anca International Animation Festival/ Grand Prix. Supertoon International Animation Festival/ Special Mention. Kinemastik International Short Film Festival/ Special Mention. Animanima International Animation Festival/ Best Serbian Film Award. Balkanima European Animated Film Festival/ Special Mention. Stoptrik International Film Festival/ Honorable Mention for Animated Documentary Film. Animasivo Contemporary Animation Festival/ Special Mention. SEE Online Film Festival/ Special Mention for Amazing Creativity. CRAFT International Animation Festival/ Nomination for Emile Award for Best Direction in an Animated Short Film
Musical Traumas. How to animate music?
Musical Traumas came to fruition as the result of the director's obsession with music schools.
It is a rhythmic compilation of traumatic, but amusing confessions of former students, as well as an attempt to visualise music with scrumptious, hand-drawn animation.
The experiences may be documentary, but the image comes straight from the world of musical impressions.