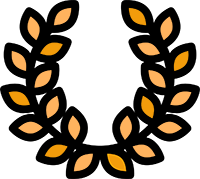 AWARDS: Best Short Documentary. Goya Awards/ Audience Award, Lanzarote IFF/ Best Short Documentary Film, San Diego Latino IFF/ Best Cinematography, Medina del Campo/ Best Director, SIMA- Social Media Impact Awards-Hollywood/ Best Documentary Short at St Louis International Film Festival/ Second Prize, Certamen de Cortos por la Paz/ Best Documentary, Festival Porto7/ Best Documentary Short Film, El Festivalico Muestra de Cortometrajes/ Best Documentary, Sorsi Corti/ Best Short Documentary, BE Film/ Audience Award, Festival Protesta/ Best Short Documentary Film/ Youth Jury Award, San Sebastian Human Rights Film Festival/ Audience Award, Artículo 31 Film Fest/ Audience Award, Lanzarote IFF/ Venus de Badalona en FILMETS/ Premio del público en el Festival IMAGO/ Best Short Documentary, FESTIDOK/ Main Award for the Best Documentary of the 12th International Festivale Signes de Nuit in Paris/ Mejor Cortometraje Iberoamericano, Short Shorts Film Festival Mexico/ First Prize, Ariano International Film Festival AIFF/ Night Award, International Festival Signes de Nuit/ AIFF Award Best Documentary Shortfilm/ Best International Documentary Shortfilm, FENACO/ Best Basque Film "Gureak", Cortada
OFFICIAL SELECTIONS: Short List of the Academy Award Nominees for Best Short Documentary/ Docs DF/ IDFA
Minería. Women of courage... and dynamite
Cerro Rico de Potosí (Bolivia) is a territory without law and brutal violence. Here the miners risk their lives in ramshackle galleries to extract silver and zinc.
Those who come out alive believe they are entitled to everything. Then, the hunt for women begins.
Minerita is the story of three women, Lucía (40), Ivone (16) and Abigail (17) who fight to survive in a hell not fit for life. Their only weapon, courage ... and dynamite.