Back in southern Italy, the filmmaker revisits and reinterprets a bar that made a strong impression in his childhood.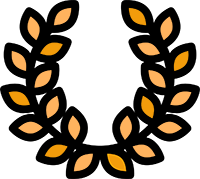 AWARDS: Menzione Speciale della Giura. Film Festival della Lessinia/ Dokumentarfilmpreis Alexis Viktor Thalberg Stiffung
OFFICIAL SELECTIONS: Basler Filmpreis/ First Steps Award Berlin/ Zurich Film Festival/ Dok Leipzig/ Duisburger Filmwoche/ Solothurner Filmtage/ Ascona Film Festival/ Belgrade Documentary and Shortfilm Festival/ Buenos Aires Festival Internacional de cine Independiente/ International Student Film Festival/ Crossing Europe Film Festival Linz/ For.fest Munich/ Zoom Basler Film im Focus/ Othermovie Dokumentarfilm Festival/ Manchester Film Festival/ 21st Film Festival della Lessinia/ Freistadt Festival Austria/ Documentary Noto
Master and Vassal. Between the game and reality in a bar in southern Italy
In a small, shabby bar in the deepest South of Italy, the men of the village meet to play the card and drinking game Padrone e Sotto in their free time. The winner is the drinker - the loser is the one who is never invited to drink.
As the beer flows and the minds of farmers, nurses, mechanics and hunters heat up, director Michele Cirigliano tries to understand what confused him as a child when watching this game: Where is the boundary between game and reality?
Are these men just playing, or are they serious when they yell at each other? Padrone e Sotto shows more than the superficial pleasure of being together among friends.