Being transgender in the Brazilian army in the middle of the last century was an experience that had hard consequences for Maria Luiza. Now, in the autumn of her life, she tells us her inspiring story.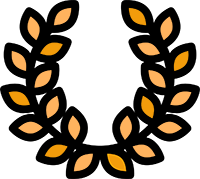 AWARDS: Best International Documentary. Humano Human Rights Film Festival/ Honorable Mention. Latino & Iberian Film Festival at Yale/ Best Documentary. International Queer Film Festival Merlinka
OFFICIAL SELECTIONS: It's All True/ FIDBA/ San Diego Latino Film Festival/ Seattle Latino Film Festival/ TranScreen/ Human Rights International Film Festival Colombia/ Festival Chéries-Chéris/ International Queer Film Festival Playa del Camen/ Brasilia Film Festival of Brazilian Cinema/ Amazonia DOC/ Everybody's Perfect/ Geneva International Queer Film Festival
Maria Luiza. A military transgender woman in Brazil
Documentary directed by Marcelo Díaz, with Diazul de Cinema's production, portraits the
history of Maria Luiza, non-commissioned officer of Brazilian armed forces for 22 years and retired for disablement, after assuming herself as a transsexual.
The movie addresses the conflicts, disappointments and achievements by the corporal in her process of search for identity as transsexual.
It investigates the reasons why she was prohibited of exercise her military activities as aviation mechanics and accomplish her dream: to dress a feminine uniform.