When he suspects that his mother is involved in a mysterious online love affair, filmmaker Vincent Sparreboom acts like a protective parent in this unique, experimental short film.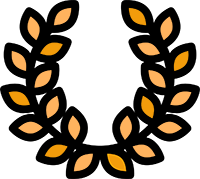 OFFICIAL SELECTIONS: Go Short International Short Film Festival Nijmegen/ Plons! international Short Documentary Film Festival Leeuwarden/ DOK Leipzig International/ Documentary and Animation Film Festival/ Rencontres Vidéo en Santé Mentale/ Braunschweig International Film Festival/ Up and Coming International Film Festival Hannover/ International Short Film Festival Vision/ Two Short Nights Film Festival/ Eindhoven Film Festival/ Ghent Viewpoint Documentary Film Festival
Mama Mania. Me and my mother's affair
Mama Mania is Vincent Sparreboom's first short documentary, which he made during his first year in filmschool (HKU University of the Arts Utrecht).
As you can see in the short film, Vincent aims to make scene-based, observational documentaries with a strong personal angle and dramatic structure.