Former Yugoslav territories, 1980s - 1990s. Time of abrupt political changes and war. Behind all this there was a soundtrack. This is the history of the revolutionary music of those turbulent times.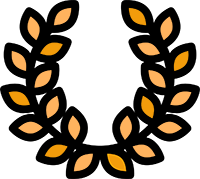 OFFICIAL SELECTIONS: Motovun Film Festival/ The Balkan Florence Express/ BelDocs
Louder Than Guns. Patriotic music in political changes in former Yugoslavia
A documentary film about the role of patriotic music in political changes in the 1990s, the Homeland War and the destinies of their composers and singers.
Aircrafts, tanks, bombs, automatic rifles, media and propaganda were the Homeland War weaponry of choice. Nevertheless, the loudest were the songs. Ones used them to describe the nightmares that befell them, others to confirm their political loyalty.
The national TV broadcaster considered music an important form of political 'fight', so they commissioned, financed, recorded and intensely broadcasted it. Even twenty years after the end of the Homeland War, its soundtrack still attracts attention and sparks emotions.