From 2011 to 2013 Jonathan Taggart spent two years traveling across Canada to find 200 people who live without connection to the electric and natural gas infrastructure. This is the film about those inspiring experiences to make a better and sustainable world.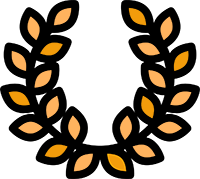 OFFICIAL SELECTIONS: Nickel Independent Film Festival/ Ethnografilm/ Sci-Fi London/ Passengerfilms
Life Off Grid. Living in the heart of nature
They live apart from modern civilization, without connection to the electric energy or natural gas. They inhabit houses that they have built themselves with eco-friendly materials and no invasive methods.
Accustomed to spend each day of their life in the midst of majestic natural settings, they have a deep connection with nature applying an austere way of life.
This film takes us through several parts of Canada to know the habitat and experiences of people who have decided to live away from a civilization dependent on energy infrastructure to try a self-sustaining life in the wilderness.
Relaxing and inspiring, the documentary is a conversation with multiple voices about the reunion of the human being with his environment, setting an example to save the future of a planet threatened by the unsustainability of its production and consumption model.