After 30 years of being out of his country, Iraqi filmmaker Kasim Abid returns to Baghdad on the eve of the American to film for over 5 years how the fall of Sadam Husein's regime affects the lives of his relatives.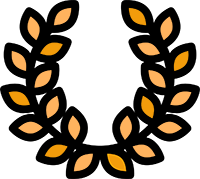 AWARDS: 1st prize. Munich International Documentary Film Festival/ Golden Hawk. Arab Film Festival Rotterdam/ Best documentary Film. Arab Film Festival California/ Second Best Documentary. Gulf film Festival
Life After The Fall, A family after Saddam Hussein
The daily life of a family living in Baghdad becomes the metaphor of a country sculpted by a devastating war. After an absence of thirty years outside his country, director Kasim Abid films every space of his family's house, where his young nieces, his brothers and his mother suffer the consequences of the conflict.
One of the most shocking scenes occurs when Abid films the reactions of his relatives who have gathered to watch the announcement of the capture of Sadam Husein by an American spokesman from the White House. But what was at first the seed of hope for a better future quickly turns into frustration as daily life in Baghdad becomes increasingly dangerous.
Sending a child to school in the middle of a bombed city or spending several days at the expense of getting a few liters of fuel for a car becomes quotidian burdens. A niece who dreams of studying arts, a brother fired from the local airport and a sister-in-law who would rather flee her destroyed country are some memorable characters of this valuable document in the contemporary history of the Middle East.