In the midst of a mythical and beautiful Mongolian landscape, this film follows Kuma, a young Kazak man who wants to fulfill the dream of training his own eagle, just as his grandfather did in the past.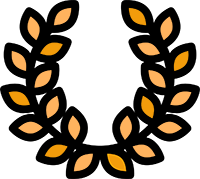 AWARDS: Best Film On Survival of Indigenous. Parnu Film Festival/ Grand Jury Prize. Tbilisi Mountain Film/
OFFICIAL SELECTIONS: Dubai International Film Festival/ Avignon Film Festival/ Beeld Voor Beeld Film Festival/ Cinemambiente/ Catalonia International Film Festival/ Santa Fe Film Festival/ ECOFilms Rhodes International Film and Visual Arts Festival/ Globian's World and Culture Documentary Film Festival/ Tahoe/Reno International Film Festival/ Mount Shasta International Film festival/ Cinemambiente International Environmental Film Festival/ Hot Springs Documentary Film Festival/ Nueva Mirada Film Festival/ Spiritual Film Festival/ Avignon/New York Film Festival/ Festival des Cinémas d'Asie Vesoul/ Tiburon International Film Festival/ Beeld voor Beeld Film Festival/ Ile de France International Environmental Film Festival/ Desert Nights Film Festival/ Mediawave Festival/ Almaty International Film Festival/ Calabria International Film festival
Kiran Over Mongolia. An eagle in a world forgotten by time
Kuma, a young Kazak man, retraces the steps of his grandfather, a former eagle master, back to the remote mountainous region of Western Mongolia. There, he fulfills his dream of trapping and training his own eagle.
Under the tutelage of a local eagle master named Khairatkhan, Kuma learns not only the ways of hunting with eagles, but also the ways of his own people. The film immerses the viewer in a world forgotten by time.
The Kazaks of Mongolia have been isolated from the West by 70 years of living behind the "Iron Curtain" of Soviet communism.