A rich man decides to build a house with the help of a native family in the middle of a lost, almost impossible to break, karstic landscape in Montenegro.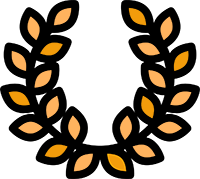 OFFICIAL SELECTIONS: Visions Du Réel/ Sarajevo Film Festival/ DokuFest/ UnderhillFest/ Belldocs/ Singapore Film Festival/ Trieste Film Festival/ Inhabitant Film Festival/ EtnoFilm/ Edoc/ Jakarta Experimental Film Festival/ Biennale Arcipelago Mediterraneo/ SEEfest
Karst, Building the dream house in the middle of nowhere
An Italian diplomat choses an unapproachable but breath-taking Montenegrin karst landscape as a perfect spot to build his dream house. He hires an architect and a local stonemason family to accomplish this giant task.
While taming this hostile natural environment, they all learn how to work and function together despite obvious cultural differences. Eventually they become like one big family.
This film follows the process from its initiation to the completion, in which the beauty of this harsh landscape and its people gradually reveal themselves.