Shot on three continents, this unique documentary follows the pioneer of avant-garde composer John Cage through miscellaneous scenes with great artists of his time.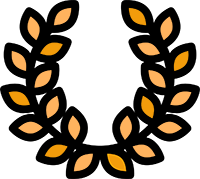 AWARDS: Jury Golden Prague Festival/ Bronze Medaille. International Television & Film Awards/ Silver Hugo. Chicago International Film Festivals Television Awards/ International Classical Music Awards/ Best Educational Film. Festival International du Film sur l'art/ Best Documentary. Golden Prague Festival
John Cage. Journeys in Sound
This documentary by Oscar-winner filmmaker Allan Miller and Emmy-winner Paul Smaczny takes us through sites in the United States, Japan and Germany to show us fragments of the life and work of the great avant-garde composer John Cage.
Among the personalities featured in the documentary are Yoko Ono, Christian Wolff, David Tudor, Irvine Arditti, Mayumi Miyata, Toshio Hosokawa, Calvin Tomkins, Steffen Schleiermacher and many others.