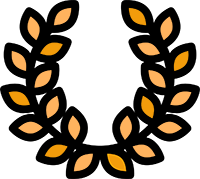 OFFICIAL SELECTIONS: Telluride Film Festival/ Lumiere Film Festival/ Haifa Film Festival
Jerry Lewis, The Man Behind The Clown
"The best age is when you are five years old. I still am, I never stopped being five years old". This is what we hear Jerry Lewis say in the first minutes of this film. The phrase summarizes the extraordinary person we will discover during the next hour, one of the most important comedians in the history of cinema.
If there is a unique thing about Jerry Lewis, The Man Behind The Clown that differentiates it from other documentaries about this talented comic actor, is precisely the international perspective that presents us, in this case focused on the reception of his films in France.
With the help of experts and colleagues, director Gregory Monro unearths Chaplin, the origin of everything, or the unforgettable duo of Laurel and Hardy in his concern to examine the inspirations of a Lewis who was unstoppable from his beginnings.
Great voices of the industry such as Martin Scorsese, Sean Hayes or Louis Malle belong to the chorus of people who intervene in the film and all of them bring a different perspective about Lewis but end up coming together in the distinction of him as an outstanding comedian. Lewis himself appears in front of the camera near the end of the documentary, a historical document about a genius of laughter.