With open doors to their intimate lives and precious childhood memories, this documentary follows Jack and Yaya, two old friends trying to make their way through life as transgender people.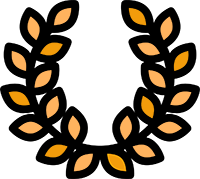 AWARDS: Jury Award. qFlix Philadelphia/ Audience Award. Translations: The Seattle Transgender Film Festival
Jack & Yaya. Friends to the end
Jack and Yaya have known each other since the age of three, when they were neighbors in their native New Jersey. Years later, in their early adulthood, both have underwent their transition with all the social difficulties that entails.
This documentary follows these two loyal friends over the course of a year, each separately, and then during a long-awaited reunion in their childhood neighborhood. But behind the apparent normality of day to day life, they both face major dilemmas.
Jack struggles to decide whether to move forward with a gender-affirming surgery, while Yaya has yet to tackle the bureaucratic nightmare of legally changing her name in the state of New Jersey.