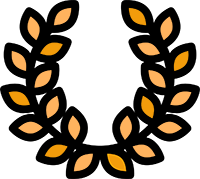 AWARDS: Best Cinematography. Croatian Film Days/ Special Mention. Mediterranean Film Festival Split/ Best Regional Film. Free Zone Belgrade/ Best Cinematography. Quito Independent Film Festival/ FIPRESCI Award for Best Documentary. Go East Festival of Central And Eastern European Film/ Best Short Documentary. Cuzco Underground Cinema Festival
OFFICIAL SELECTIONS: ZagrebDox/ Croatian Film Days/ Sarajevo Film Festival/ Liburnia Film Festival/ Dokuart/ Mancebo Film Festival/ Fibula/ Aegeandocs/ East Silver Market/ Free Zone Belgrade/ Navarra Punto de Vista International Film Festival/ Sebastopol Documentary Film Festival/ Cinalfama Lisbon International Film Awards/ Near Nazareth Film Festival/ Filmska Runda Croatian Short Films/ Underhillfest/ Stazione Topolo/ UnderDox International Film Festival of Documentary and Experimental Films/ Signs Festival/ International Kansk Video Festival/ International Film Festival Sedicicorto/ FilmFest Eberswalde/ Unseen Mini Film Festival/ Beast International Film Festival/ First Frame/ East By Southeast Film Festival/ Veracruz Short Film Festival/ Filmstrip International Film Festival
"Islands Of Forgotten Cinemas" The postcards of the lost film culture
A journey to the ruins of the old cinemas in the Croatian islands reminds us of those times where the most magical experience of the place was to see a movie under a starry night, even during the harsh winter.
This film is composed of a series of fixed shots that look more like photographs documenting what remains of these small theaters today. In the background, we listen to the memories of those who attended these sites to watch the usual Russian films that varied in gender and popularity.
The comments allow us to have prized historical information, especially in those territories of modest, agricultural economy.
That the housewives were the majority audience or that a round of drinks among the men used to follow a film screening at weekend were normal things at a time where watching a movie in a theater was not an experience in extinction, as it is now.