Shot over the course of a year, this documentary shows what life is like inside an open-air prison on the island of Corsica.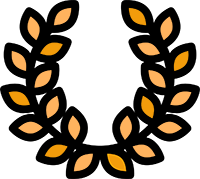 AWARDS: Île d'or. Festival International du Film Insulaire de Groix
OFFICIAL SELECTIONS: IDFA/ Millenium - Festival international du documentaire/ Images en bibliothèques/ Les Rencontres du cinéma documentaire de Montreuil/ IndieLisboa - Festival international du cinéma indépendant de Lisbonne/ Visions du Réel/ EntreVues - Festival du film de Belfort
In The Open. Life inside an outdoor prison
On the island of Corsica, there is a unique detention center called Casabianda.
This particular prison which is called "open" looks nothing like any other prison: instead of the bars, walls or watchtowers, one can only sight the trees, the sky and the sea... For a full year, Guillaume Massart sets his camera inside the prison to understand what changes in an open air detention.

Under the foliage or on the beach, the inmates open up: usually unspoken, the words flow out of them little by little.