Defying an ancient rule, a young woman enlists in a Napoleonic guard that re-enacts historical scenes where only men can enroll.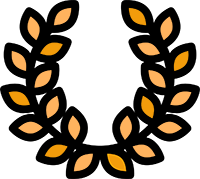 AWARDS: Winterthur, Internationale Kurzfilmtage Winterthur. Award for the Best Swiss School Film/ Swiss Film Award. Best Graduation Film
OFFICIAL SELECTIONS: Solothurner Filmtage/ Biarritz, FIPADOC Festival International de Documentaires audiovisuels/ Internationale Kurzfilmtage Winterthur/ Locarno, 74° Locarno Film Festival/ Palm Springs, 27th Palm Springs International ShortFest/ Pink Apple Schwullesbisches Filmfestival Zürich/ Angers, 33e Festival Premiers Plans d'Angers
Impériale. The hidden woman soldier
The plain is shattered by a cannon shot at dawn. Across the beaten earth, horses gallop. As a 21-year-old woman, Eva wants to join the Imperial Guard, a Napoleonic regiment of historical re-enactment reserved for men.
She hides her identity so that she can ride in the stirrup, defying a 200-year-old ban. Eva discovers herself in the world of gunpowder and smoke as she has always dreamed: a handsome soldier beside a beautiful princess.