Amanda and Viengsay, two young Cuban women, strive every day to continue their careers in the demanding world of ballet in Cuba. It will not be an easy task, but a historic ballerina will inspire them.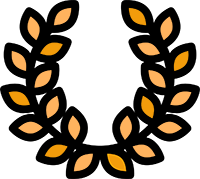 OFFICIAL SELECTIONS: Mention spéciale décernée par le Jury SSA. Visions du Réel/ Suissimage – Cinéma Suisse/ Buenos Aires International Independent Film Festival/ Cine Vivo - Latino Film Festival/ Karlovy Vary International Film festival/ Era New Horizons International Film Festival/ Locarno International Film Festival/ EBS International Documentary Festival/ Montreal World Film Festival/ AFI Latinamerican Film Festival/ DMZ DOCS/ Raindance Film Festival Namur FIFF/ Haifa International Film Festival/ Goteborg Film Festival/ Women's Film Festival of Brattleboro/ San Diego Latino Film Festival/ Full Frame Festival/ Seattle International Film Festival/ Documentarist Istambul Encounters' South African International Documentary Festival/ Brattle Theatre, Dance Camera West, Revelation Perth International Film Festival/ Cine Vivo/ Five Lakes Filmfestival, Esperanza Film Festival
Horizons. A ballet exam in Cuba
Amanda, a young Cuban and aspiring ballet dancer, has dedicated all her efforts to preparing for her exam, the first step towards being accepted into the prestigious Alicia Alonso's ballet company. Viengsay is one of four celebrated dancers of the National Ballet of Cuba.
She has already achieved the status young Amanda dreams of one day attaining, and day after day she continues to evolve under the watchful eye of Alicia Alonso, the legendary ballerina in whose shadows she now has to find her own rightful place.
Run-down rehearsal rooms along the infamous halls of the Grand Theatre of Havana, Amanda and Viengsay dedicate themselves wholeheartedly to the demanding routine their discipline requires of them: that of classical ballet.