After the signing of the peace treaty between the guerrillas and the Colombian State, the sixth front of the FARC-EP begins its return to civil society in the midst of strong tensions.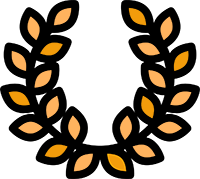 AWARDS: Winner. Bogotá Human Rights Film Festival
OFFICIAL SELECTIONS: Films For World Peace Film Festival/ Manifesto/ Docs Barcelona/ Contra El Silencio Todas Las Voces Film Festival/ Cucuta International Film Festival
Guerrilla Voices. Life after the war
When the filmmaker Sjoerd van Grootheest began the (pre-)production of this film, he believed that they were attending a unique historical moment for Colombians.
It was pertinent to record this moment from the perspective of the former guerrilla fighters, as there were very few previous audiovisual texts available that would allow the FARC-EP rebels to speak for themselves.
In order to listen to them, he recorded as they spoke, and was able to construct a narrative in which they were allowed their own voice and to speak for themselves, rather than being narrated by a third party.