A new way of painting graffiti was born in São Paulo. Hip Hop was replaced by Brazilian regional culture and OsGemeos' crew works were spread to galleries around the world. However, a new visual pollution combat act made the City Hall cover their paintings in grey in their hometown.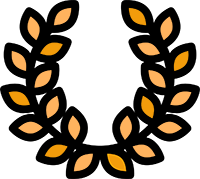 OFFICIAL SELECTIONS: It's All True Festival/ Films du Monde de Montreal/ Zürich Film Festival/ Warsaw Film Festival/ Leeds International Film Festival/ DOCNYC/ Lens Politica Film & Media Art Festival/ São Paulo International Film Festival/ International Festival of New Latin American Cinema
Grey City. The rebellious colors of Sao Paulo
This documentary meant to register the story of one of the main street art crews in São Paulo, formed by the graffiti artists OsGemeos, Nunca, Nina, Ise, Finok, Zefix, among others.
But during the filming process, while observing the city through the graffiti optics, the film crew found a much more important character to the life of any street artist, famous or not: São Paulo.
The chaos-city, the Tupiniquim Babylon, the accident-city, a non-place by excellence. Yes, more love in São Paulo, please.

Arbitrary acts are quite common around here, and this modus operandi ruled by chance and by the "Brazilian way", by the colonial mentality, resulting in a culture of established improvisation that became the brand of our public and cultural policies and, ultimately, mark the biography of our people.