Through the life story of his grandmother, a filmmaker explores his roots in Algeria while portraying the universe of the Parisian suburb.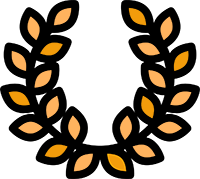 OFFICIAL SELECTIONS: Festival du Cinéma du Réel/ Etats Généraux/ Alternativa Barcelone/ Nouveau Cinéma Montréal, Festival des Nou veaux Cinémas documentaires, Rencontres Cinématographiques de Béjaia, FIFAI, Biografilm Festival/ FIDADOC/ Cinémigrante/ MiradasDoc/ Rencontre/ Intl. Gaïté Lyrique/ Festival A Nous de Voir/ Rencontres internationales des cinémas arabes à Marseille
Go Forth. A personal story in the Parisian suburbs
Through the portrait of Taklit Adel, the 79-year-old grand-mother of the filmmaker, born in Algeria and living in France for 60 years, we discover personal and historical narratives and explore the Parisian suburbs and its sets.
A personal story taken from the collective history.