Vertiginous, unpredictable, withering. These are the ways in which multi-award-winning filmmaker Thomas Imbach films this fresh documentary about a group of young high school students in Zurich.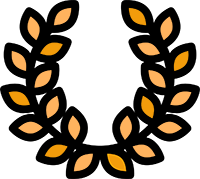 AWARDS: Best Documentary. International Film Festival Mannheim/ Premio Giampaolo Paoli. International Film Festival Florence/ Quality Award. Swiss Ministry of Culture/ Zurich Film Prize
OFFICIAL SELECTIONS: Encounters: South African International Documentary Festival/ DOK LEIPZIG/ Kiev Int. Film Festival "Molodist"/ Mannheim-Heidelberg/ Mannheim-Heidelb/ Locarno Festival internazionale del film/ Nyon, Festival Int. du Cinéma Documentaire/ Festival dei Popoli/ Duisburger Filmwoche/ Vienna, Viennale - Vienna International Film Festival/ Solothurner Filmtage
Ghetto. The young side of Zurich
"The biggest damned ghetto", is the way the school caretaker describes the classroom in which Xhumi and Müke are to spent their last few month at school. Ana's hands become moist with sweat when she is asked about the job she hopes to find at some future date.
Olli is already on the outside, i.e. on the street. "You don't look so good these days", says Ati, the roast chestnut vendor, himself not yet 20. We find ourselves on the sunny side of Zurich's Gold Coast with a bunch of kids who are trying to break into the world of work, into the consumer society around them.