This short film uses the perspective of three military drone pilots to see life differently. Pixelated, distant, dehumanized?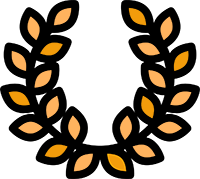 AWARDS: Max Ophuls Award. Int´l Kurzfilmwoche Regensburg
OFFICIAL SELECTIONS: Visions Du Réel/ IDFA/ Sehsuchte Film Festival/ Dok. Fest Munich/ Documenta Madrid/ Indie Lisboa/ Tbilisi International Student Film Festival/ Krakow Film Festival/ Hamburg International Short Film Festival/ Panama Plus/ Shorts At Moonlight/ Wendland/ Guanajuato International Film Festival/ Melbourne International Film festival/ Vancouver International Film Festival/ San Sebastián Int´l Film Festival/ Cine Migrante/ Dokumentart/ Courts Critique/ Festival Dei Popoli/ Curtocircuito Festival Int´l De Cine De Santiago de Compostela/ Shnit Worldwide Short Film Festival/ Festival Int´l Signes de Nuit/ Ji.Hlava Int´l Documentary/ Camerimage/ Kurzfilmfestival/ International Filmschool Fest Munich/ Kurzfilmfestival/ Festival Signos de la Noite Berlin/ Tenerife Shorts/ Signos de la Noche/ Poitiers Film Festival/ International Doc En Cours/ Premiers Plans Film Festival/ FIPA/ Bamberger Kurzfilmtage/ Festival Int´l Du Court Métrage Clermont-Ferrand/ MOMA Doc Fortnight/ Zagreb Dox/ Landshut Short Film Festival/ Dox Competition Mecal Pro/ Vilnius Int´l Film Festival/ Millenium Festival
Find Fix Finish. How do drones look at us
This documentary delves into the accounts of three military drone pilots as they tell the intimate story of the lives they observe on a day-to-day basis.
The voyeuristic ocular perspective from a military drone can reduce people to pixels on a screen and a certain decontextualisation is almost necessary to deal with the fact that people can be killed on a push of a button.
"Have you ever stepped on an anthill and not given it a second thought?".