Two men seem to be condemned to remain for hours in a small room with no windows. One is a detective, the other one, a murder suspect. This is an unpredictable interrogation.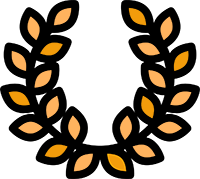 OFFICIAL SELECTIONS: IDFA
"Fatum: Room 216" A radiography of a police interrogation
It's a Sunday afternoon in a police interrogation room in Ontario, Canada. Detective Jim Smith will spend ten hours here with a military colonel who is free to leave the room whenever he wants. However, from the beginning of this conversation, nothing predictable is about to happen.
The specific case in question is the murder of a 27-year-old woman named Jessica Lloyd, who had first been reported missing. Through an ingenious strategy away from the rough interrogation manuals that we are accustomed to see in the movies, Detective Smith gets the man in front of him reveal the whereabouts of the body of the dead woman.
Using only the footage filmed by the security cameras inside the interrogation room, director Ramón Gieling manages to avoid any sensationalist ambition about this murder to construct a gripping, cold and aseptic radiography of an unusual interrogation where guilt and the power of discourse stand as the main engines of the search for truth.