After spending more than twenty years in prison during the Soviet Union, a 71-year-old grandfather dedicates himself to his large family. In the fall of his life, he confronts his demons surrounded by youth.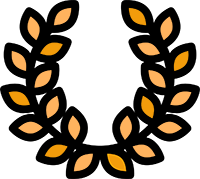 AWARDS: Best Medium-Length Documentary, Award of the Polish Society of Cinematographers. Krakow Film Festival/ George Foundation Prize. Visions Du Réel
OFFICIAL SELECTIONS: Camerimage
Father. The family of a criminal from the Soviet Union
Vidas Zenonas Antonovas has been recorded in the book of the most interesting criminals of the Soviet Union. He stole around a million rubles from the state's institutions.
Together with his accomplices, he hijacked a plane with passengers in order to split for Africa. He has been nicknamed "The Father of Mafia". He has spent 20 years of his life living in 15 different prisons.
Now he is 71 and has a big family – 10 children, 2 grandchildren and a newborn son. This is a documentary about the values of an ex-con, about a man challenging time and destiny, about the drives of an insatiable lust for life.