Focusing on the phenomenon of evangelical drug dealers that have become common in the Brazilian slums, this incisive documentary portrays the rise of the evangelical faith and its power in Brazil today.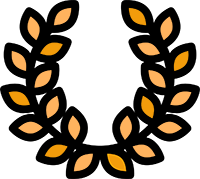 OFFICIAL SELECTIONS: IDFA/ Cinelatino Tolouse/ Millennium Docs Against Gravity Film Festival/ Festival de Cine de Lima/ La Habana Festival Of New Latam Cinema
Faith and Fury. Power and religion in contemporary Brazil
Director Marcos Pimentel mixes a detailed look at a taboo subject in Brazil: the relationship between the evangelical faith and drug trafficking in the suburbs and favelas of several Brazilian cities.
With exclusive access to the interior of these scenarios, Pimentel makes an x-ray of this phenomenon, in which organized gangs try to maintain religious control of these areas, often instilling intolerance and violence towards other religions.
Premiered at the prestigious IDFA, this film is a study that navigates between the sociological and the intimate, all seen through the poetics that characterizes the filmmaker.