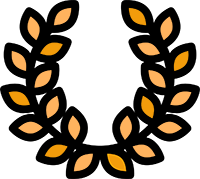 AWARDS: Best Short Film. Africa in Motion Film Festival/ Best South African Short Documentary. Jozi Film Festival
OFFICIAL SELECTIONS: Silicon Valley African Film Festival/ Shnit International Short Film Festival
Dula. Boxing for life behind bars
Abdul-Azziz Kunert grew up in Brooklyn, Cape Town. He spent his formative years breaking the rules and by the age of 15 he had joined the infamous 28s gang. in 2012 he got into a street fight and it ended in his opponent being stabbed to death.
Abdul was convicted of murder and sent to prison at Drakenstein Correctional Facility in Paarl. Whilst on the inside he was introduced to the sport of boxing, which changed the course of his life forever.
This story touches on the importance of role models, father figures and accountability in a society marred by drug use, gang violence and bad choices.
It also reflects a positive story of rehabilitation within the South African correctional services, an institution synonomous with the perpetuation of gang life.