In the rigid traditions of Thailand's military draft lottery, two transgender women, born as males, grapple with their identities while navigating the high-stakes rite of passage that could redefine their futures.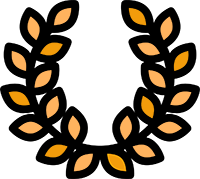 AWARDS: Jury Award for Best Documentary Short. Polari Film Festival/ Best Short Documentary. San Diego Asian Film Festival/ Nominated for the Iris Prize
OFFICIAL SELECTION: Hawaii International Film Festival/ LA Outfest
Draft Day - Identity, Tradition, Acceptance, Courage
Thailand's military draft lottery is a threshold every male must cross upon turning 21. A black card spells relief, an exemption from service; a red card mandates two years of military service. "Draft Day" provides an intimate portrayal of this significant rite of passage, not through the eyes of males, but through two transgender women born in male bodies. Amid the tension of the draft lottery, their journey of identity, societal acceptance, and self-assertion unfurls, offering a profound exploration of gender identity within a rigid traditional framework.