A small town in Austria is duplicated in a new residential project in China. The author of the documentary undertakes an exploration between these two urbanisms and reflects on modernization and architecture in the present-day China.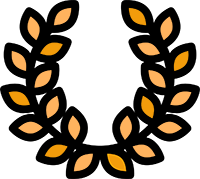 AWARDS: Jury Prize. Urban Nomad Filmfest Taipei/ Best International Feature Film. Arquitecturas Filmfestival Lisbon/
OFFICIAL SELECTIONS: Crossing Europe Filmfestival Linz/ Movies in Wonderland, Architekturfilmfestival/ Filmfestival Freistadt/ Filmfestival Radstadt/ Dok Leipzig/ CPH:DOX, Copenhagen International Documentary Filmfestival/ Bukarest Architektur Filmfestival/ Moscow Urban Forum Festival/ Stranger Than Fiction/ Max Ophüls Preis Filmfestival/ Budapest Architecture Filmdays/ One World Human Rights Documentary Filmfestival Prague/ Diagonale, Festival of Austrian Film/ BAFICI,Buenos Aires International Filmfestival/ Hot Docs Canadian International Documentary Filmfestival/ Festival of Film and Urbanism, Slavutych/ Trento Film Festival/ Tschechisches Zentrum Berlin/ Play-Doc/ Docs against Gravity Film Festival/ Taipei Architecture and City Filmfest/ Welcome to the Future, Architecture Film Festival/ Milano Design Filmfestival/ Architecture Film Festival Rotterdam/ Chicago International Filmfestival/ Seoul International Architecture Filmfestival/ Festival Berg Buch Brig/ ArchFilmSthlm/ Comptoir du Doc/ Guandong Asian Biennial/ Washington Environmental Film Festival/ Chiayi International Art Documentary Film Festival/ China's Woman Filmfestival on tour in Chongqing/ Biennial Montevideo/ Architekturfilm Oslo/ Guangzhou International Documentary Filmfestival/ Master of Art Film Festival
Double Happiness, A European view of China's urbanization
It is not exaggeration to say that Hallstatt, a village lying on a quiet lake in the middle of the beautiful Austrian mountains, is a place that anyone would dream of belonging. This film is based on the materialization of that dream: the copy of Hallstatt in Guandong, China.
Austrian director Ella Raidel visits China and discovers the traditional Austrian-style houses rebuilt in Guandong, and from here she gives shape to an unfolded film, a kind of cinematic mirror. The idea is to reflect on the issue of authenticity as a concept in crisis in the current modernization of China.
Without hiding her European point of view, Raidel films these opposing yet similar realities, interviews several people who contribute with their ideas about this thread and plays with the assembly of fiction scenes to discuss how architecture materializes the deepest aspirations of the contemporary human being in the midst of global capitalism.