Compassion and redemption are discovered by a man as he manages a mental asylum run by its own patients in Juárez, Mexico. The seeds of hope profoundly brought to life by his daughter in LA who thought him dead, finding him during the making of this timeless film.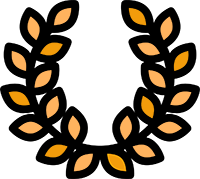 AWARDS: Grand Prix & Best Art Film. Parnu Doc Fest/ Grand Prize. Scottish Mental Health/ Special Mention. Docs DF
OFFICIAL SELECTIONS: One World Media/ Medfest/ Plaza Classic/ FAS/ APHA/ Dok Leipzig/ Cork Film Festival/ Big Sky Doc Fest/ LASA/ Riga CineScapes/ DOK.fest/ Doc Fest San Francisco
Dead When I Got Here
This film is about a man finding purpose for his life in the most unlikely place after years of self-destruction.
Infested with gangrene, unable to walk, Josué was cast out of the traumatised streets of Juárez, México into the desert and dumped in a mental asylum run by its own patients.
Assisted by people employing empathy as the only means of survival, Josué transcended near death - discovering compassion in his darkest hours. Six years later, Josué manages the asylum. He dreams of his estranged daughter in California - last seen 22 years ago.
Trawling the Internet, Vanessa encounters her father in the trailer for this film. The reunion offers Josué possibility to repair his shattered past and start life afresh.