Through equidistant materials, from dance competitions in Brittany, France, to nuclear tests in Polynesia, experimental filmmaker Ben Russell makes this portrait of the colonial bond between French Polynesia and Brittany.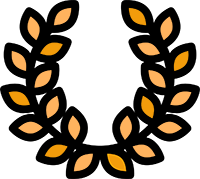 OFFICIAL SELECTIONS: Locarno International Film Festival
Color-Blind. Symptoms of post-colonialism
A deliriously synaesthetic S16mm portrait made between French Polynesia and Brittany, COLOR-BLIND recruits the restless ghost of Paul Gauguin as an uneasy spirit guide in excavating the colonial legacy of a decidedly syncretic post- post-colonial present.
Featuring im/material guest appearances by: white-tipped reef sharks, Aldous Huxley's Island, Marquesan techno, authorized Gauguin reproductions, Bretagne dance competitions, an illegal kava ceremony, the beach from the 4th season of Survivor, the long decay of French nuclear testing in Polynesia (1960-1996), and so much more.