An evangelical man returns to his Dominican provincial town, where he must face the difficult consequences of his father's murder. A fiction with a documentary flavor in the best style of contemporary Caribbean cinema.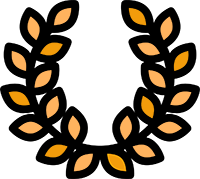 AWARDS: Best Film at Signs of Life Section. Locarno Film Festival/ Winner. Cartagena Film Festival/ Special Prize of the Jury. Istanbul Int. Film Festival/ Special Jury Award. Lisbon and Estoril Film Festival/ Best Latin American Film. Mar del Plata Film Festival
Cocote. Between faith and revenge
Following a marked authorial line where experimentation is the norm, Dominican filmmaker Nestor Carlo de Los Santos Arias tackles one of the most latent issues in his country: the growing influence of the evangelical church and the cultural clash that this has brought with other popular beliefs of African heritage.
In this film, a fiction that mixes documentary naturalism with traces of genre, a man of evangelical faith must confront the traditions of his place of origin. Being the man of the family, he must assume the masculine role that history grants him: to avenge the death of his father.
In 2017 this film won the award for Best Film in the Signs of Life category at the Locarno International Film Festival.