Shooted over the course of nine years, this intimate film documents the fatherhood, the breakup of his relationship and the rebirth of Frédéric Guillaume, the director of the documentary.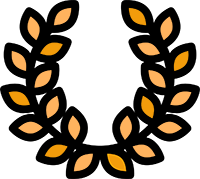 OFFICIAL SELECTIONS: IDFA/ É Tudo Verdade Festival International de Documentários/ Cleveland International Film Festival
Clear Years. The autobiographical account of a man that is reborn
Upon learning that his wife would give birth to his first daughter, the director Frédéric Guillaume took his film camera and filmed everything that happened afterwards, from the experience of a shamanic ceremony in Peru to prepare for her new role in life to the delivery room when he welcomes his baby.
Guillaume documents everything because having the camera in his hands is a way to withstand the hard times that would come later. The imminent separation from his wife and the distance between him and his daughter is a process that he decides to undergo through the lens of the camera.
In this hard and beautiful documentary, the everyday life becomes transcendental in each film frame.