The co-director of this film returns to the humble home of his family in Algeria after 10 years of absence, a reunion that awakens a very personal exploration of the past and the sense of uprooting.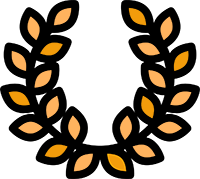 AWARDS: Special Mention. Cinemigrante/ High Scholl Prize. Festival des cinémas d'Afrique/ Best Documentary Prize. Africadoc
OFFICIAL SELECTIONS: Entrevues, Belfort/ Visions du réel/ Rencontres internationales des cinémas arabes AFLAM, Marseille/ FIDADOC/ Etats généraux du film documentaire/ Cinémed/ Documentaires sur grand écran/ Olhar de cinema/ Edinburgh IFF/ Carthage JCC/ Namur FIFF/ FCAT/ Green Film Fest in Seoul/ Résistances
Chantier A. Re-discovering my life in Algeria
The coastal region of Kabylia, in Algeria, becomes the canvas of the colorful memories that awaken in the mind of Karim Loualiche on his return to the house where he grew up after a ten-year absence while living in France.
An endearing embrace of his mother is the first physical gesture we witness in this intimate accompaniment to a young man who, in his return to his homeland, looks in perspective at the sense of uprooting and rediscovers the reason why he had to leave his family behind.