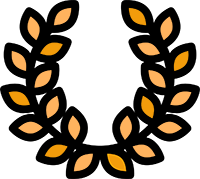 OFFICIAL SELECTIONS: Gaudí Awards / Hot Docs / DOK Leipzig / Visions du Réel / St. Petersburg Message to Man Film Festival / Prix Europa / DocsBarcelona / DocumentaMadrid / IDFA / Festival Cinespaña Toulouse / Astra Film Festival Romania
Bugarach, a beautiful and mysterious doc
By the beautiful and mysterious way it was shot, Bugarach could easily be a fantastic mystery and suspense movie. But as often happens, reality is even more surreal.
In 2012, humanity was bombarded with slogans, advertisements, and cultural products about the end of the world. And although there was no mass hysteria, the destructive mystery surrounding the Mayan calendar's date stalked our imaginarium for years.
For the small French commune of Bugarach, the myth had a single and unique twist: That little village, with a population of just 194 inhabitants, would be the only one to survive the impending apocalypse.
The global reaction to the myth was a beautiful portrait of our humanity. Far from debunking or at least investigate the origin of the prophecy, the interest focused on creating media and economic opportunities as a handful of cults, believers, and theorists wanted to own the explanation of the phenomenon. The Pic de Bugarach was now the place for unique energy alignments with stellar bodies, underground civilizations, UFOs sightings and even the resurrection of Jesus Christ.
Bugarach is about five characters of this small town, waiting for the end of the end of the world. Flirting with the date's mysticism, this awarded documentary introduces a magician, a warrior, a mayor, a guardian of the mountain, a journalist and an "extraterrestrial" as the main narrators.
This is a unique piece about the human reaction to the obsessive need of a paradigm shift. Some will cling to their beliefs, others will see it as a unique opportunity to take advantage of and others will just want to return to their daily, safe lives.
Watch this and many other documentaries on GuideDoc.