(Re)immersing himself in body building, David Nicolas Parel endeavours to follow his younger brother as he trains for the Arnold Classic – Arnold, from the famous Austrian/American actor and politician.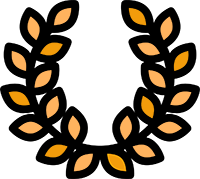 OFFICIAL SELECTIONS: Visions Du Réel/ 52e Journées de Soleure/ CSFF Canadian Sport Film Festival
"Brother's Body" A bold portrait of bodybuilding
Convinced that Arnol Schwarzenegger is the one who inspired in his brother the passion for bodybuilding, filmmaker David Nicolas Parel worries about the risks this sport has on his health
(Re)immersing himself in a discipline where effort, suffering, and the search for identity and recognition rub shoulders with solitude, the filmmaker films his brother and aspires to strengthen their now strained bond.
« Each person's journey, like my own, allowed me to question the relationship between our body and the impact of other people looking at us » says the filmmaker about this bold film.