This animated short film depicts the harsh reality for the prisioners inside Honeheck, a jail for women in former East Germany.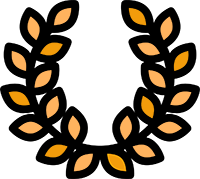 AWARDS: Short Film Jury Award Animation. Sundance Film Festival/ Grand Prix for the best film. Stuttgart Festival of Animated Film/ Grand Prix Bester Film. ITFS Internationales Trickfilmfestival Stuttgart/ Best Short Documentary. Calgary International Film Festival/ »Gold Mikeldi« for the best animated film. ZINEBI Bilbao/ Jury Award. Ann Arbor/ Special Award of the Jury. Film Festival Animafest Zagreb/ Special Jury Award. Erarta Motion Picture Festival/ Audience Award, Judges Award. Melbourne International Animation Festival/ Best International Short Film Award. International Animated Film Festival at Bagheria/ Winner. Los Angeles CineFest/ Jury Diploma. KROK Festival/ Best Animated Documentary. Animation Festival/ Best Documentary Award. ISFFC International Short Film Festival/ Shortfilm Award. FilmKunstFest Mecklenburg-Vorpommern/ Main Award, Jury Award. Shortfilm Festival Cologne/ Jury Prize. Kurzfilmfestival Köln/ Second Prize. Exground Film Fest/ Audience Award for Best Short Film. Berlin Short Film Reel/ Special Mention. Landshut Short Film Festival/ Special Mention of the Jury. Filmfest Dresden/ Honorable mention. Honorable mention/ Distinction from jury member Laura Györik . International Animation Film Festival Geneva/ Finalist. In The Palace International Short Film Festival/ Finalist. Annual ShortList/ Nomination for the Oscar/ Nomination for the German Film Critics Award
OFFICIAL SELECTION: Berlin International Film Festival (World Premier)
Broken. The dark tale of a women's prison in former East Germany
Gabriele Stötzer and Birgit Willschütz were political inmates at Hoheneck Castle, the most notorious women's prison in East Germany. Their story is one of overcrowded cells, despotic hierarchies, ruthless every days, and the enduring effects of incarceration.
Prisoners at Hoheneck manufactured millions of pantyhose, bed sheets, and other products for West German retailers, bringing enormous profits to both sides of the Iron Curtain.
This animated short film uses original audio interview extracts along with abstract, monochrome animation to tell a story about the crushing pressure of forced labour.