Even though they don't speak English, Illiterate women from towns around the world with no electricity try to learn how to make solar panels in a course in India.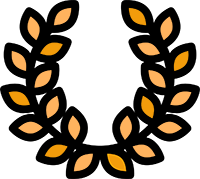 AWARDS: Premio D.E.R. Visioni Italiane/ Audience Award. Human Rights Film Festival
OFFICIAL SELECTIONS: Locarno International Film Festival/ Festival Soleluna/ Festival del Cinema Latino Americano Di Trieste/ Bellaria Film Festival/ Sestriere Film Festival/ Cagliari Film Festival/ Cagliari Film Festival/ Labour Film Festival/ Film Festival Della Lessinia/ Environmental Film Festival Australia/ MicGénero/ Milano Design Film Festival/ Documental International Human Rights Documentary Film Festival/ Contemporary Science Film Festival
Bringing The Sun Home. The pioneering women in renewable energy
Maura and Rosa, two illiterate women from a village with no electricity in El Salvador have arrived to India to attend a course to learn how to make solar panels at the Barefoot College.
Since they don't even speak English it seems impossible they will learn. Yet, Jeny and Paula, who have just returned from India to Peru have become solar engineers and they are traveling from village to village to bring the sun home.