In this documentary, a group of lesbian friends find liberation and unity on a remote beach, their bonds deepening through music and mutual care as they anticipate the New Year.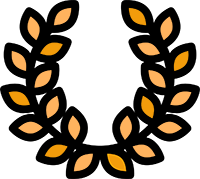 AWARDS: Best Documentary. Clermont-Ferrand International Short Film Festival/ Best Short Film. Queer/ Best Iberoamerican Shortfilm. Shorts/ Prix Americana. Regard Festival/ Best Documentary Shortfilm. Kashish International LGBT Film Festival/ Best Shortfilm. Vilnius Queer Festival/ Best Brazilian Shortfilm. Festival Int Cinema Curitiba - Olhar de Cinema/ Best Image. Janela Internacional de Cinema de Recife/ Best Script. Festival Mix Brasil/ Special Jury Prize. Goiânia Mostra Curtas
Breakwater - Beachside liberation, music, camaraderie
In this poignant documentary, a group of lesbian friends retreats to a secluded beach to celebrate New Year's Eve. Amidst the tranquility, they create a sanctuary of acceptance and freedom, their camaraderie deepening through shared music and care. As they navigate hopes, dreams, and fears, this film intimately captures their journey, offering a powerful exploration of friendship, liberation, and the transformative power of shared spaces.