This film is a gloomy, dream-like document about what remains of a Jewish state created by Stalin for communist Jews in Soviet territory in 1934.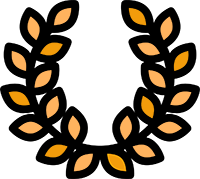 AWARDS: Best Documentary Social Awareness Award. Crossing Europe Film festival
OFFICIAL SELECTIONS: IDFA/ Filmer Á Tout Prix/ CPHDOX/ 2Morrow/ Itinérances/ Crossing Europe Film Festival/ Ethnocineca/ Festival Of Modern Jewish Culture in Yekateringburg/ Festival du Film Ethnographique Jean Rouch/ Yiddish Cultural Festival
Birobidjan. The Nest Has Fallen Into The Flames
In 1934, Staline created an independent state for communist Jews from the Soviet Union and around the world.
Families immigrated from Ukraine, France, Brooklyn... After the purges and auto-da-fés of the 20th century, what is left of this country, its culture, and its language is teetering on the edge of oblivion.
This is a darkly intimate portrait of Birobidjan, almost like an inventory prior to this community's disappearance.