In order to release a documentary that unveils the implementation of banned pesticides in banana plantations in Central America, two filmmakers will have to face the opposition of one of the largest agricultural multinational corporations.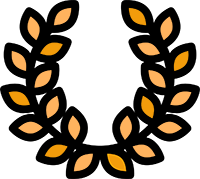 AWARDS: Best Documentary Feature. Sarasota Film Festival
OFFICIAL SELECTIONS: Sundance Film Festival/ IDFA/ Cinema Eye Honors Awards/ CPH:DOX/ Milano International Film Festival Awards
Big Boys Gone Bananas, The Filmmakers vs. The largest agricultural corporation
In 2009, the Swedish director Fredrik Gertten was due to have the world premiere of his documentary "Bananas!" at the Los Angeles Film Festival, a film that follows the case of a lawsuit filed by Nicaraguan banana workers against the Dole Food Co Corporation for the use of prohibited pesticides in plantations in that country. But the agricultural multinational used all its resources to prevent the film from being seen by American spectators.
From that moment on, a David and Goliat battle begins for the filmmaker's right to freedom of expression. Threatened by the corporation and seeing the distribution of the film blocked by an incisive discredit campaign in the media, Fredrik and his producer decide to fight back and sue the company, in what will later become a historical legal case.
"Big Boys Gone Bananas" is engaging from the start. Filmed as a "behind the scenes" documentary, the film takes place amid the offices of the film production company and documents several videoconferences between Stockholm and Los Angeles, interviews with experts and the smart moves made by the filmmakers in their epic battle to make their movie be seen around the world.