The inhabitants of this small rural village in the north of Portugal may have emigrated to another place, but here they continue, between the mountains and their animals, practicing ancient pastoral traditions, a way of life threatened by the overwhelming modernity.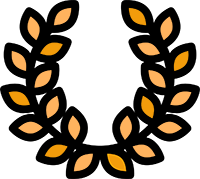 AWARDS: Liscont Award and IADE Awards for Best Portuguese Film. Doclisboa/ Silver Gentian for Best Artistic and Technical Contribution. Trento Film Festival
OFFICIAL SELECTIONS: ACID Cannes/ Doclisboa/ Porto post doc/ Trento Film Festival/ Visions du réel/ BFI London Film Festival/ Mostra de Sao Paulo/ Chicago Film Festival/ Cinéalma
(Be)Longing, The uncertainty of a rural world
This film tells the story of an endangered community: farmers who practice subsistence farming in a mountainous village of northern Portugal, deserted because of immigration.
Between the evocation of the past and their uncertain future, we follow the 49 inhabitants through four seasons.
Among the inhabitants we meet António, a former emigrant who fulfilled his dream of returning home, prepares the village festivities for the coming summer, and Daniel, young shepherd who dreams of love at dusk.