The 1969 Stonewall riots in New York marked a milestone in the beginning of the LGBTQ movement in the United States. This award-winning documentary, filmed in 16mm, explains the causes of that social explosion.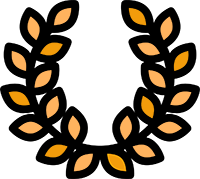 AWARDS: Best Historical/ Cultural Program, Best Research. EMMY Awards/ First Place. National Educational Film Festival/ Silver Plaque Award. Chicago International Film Festival/ Best Classic Film. Vienna GLBT Festival
OFFICIAL SELECTIONS: Sudance Film Festival
Before Stonewall. The Rise of the LGBTQ Movement
In 1969 the patrons of the Stonewall Inn in New York City's Greenwich Village transformed a routine police raid into the beginning of the LGBT movement with three nights of rioting—an event which has since become a cornerstone of modern gay history.
"Before Stonewall" moves through 20th century history and examines the social and cultural context leading up to this "sudden" burst of political energy: highlighting the social experimentation of the Roaring Twenties, to the discovery of the true size of this "hidden society" during World War II, to the scapegoating of homosexuals during the McCarthy era, to the development of the early homophile rights movement.