A group of young dancers whose members are immigrants from the former Soviet Union try to win the International Breakdance Championship. The competition is the highlight of their dreams, but as we watch them prepare, we encounter a world of crisis and alienation.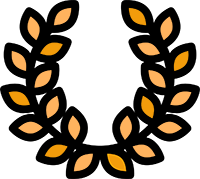 AWARDS: Best Feature Film. Budapest International Film Festival/ Best Feature Documentary Film. Kiev International Film Festival/ Audience Award. Moscow International Film Festival/ Best First Film Award: Doc Aviv International Documentary Film Festival/ Best First Film Award. Israeli Documentary Awards/
OFFICIAL SELECTIONS: Doc Aviv International Documentary Film Festival
Babylon Dreamers 120. The breakdance of immigrants in Israel
When director Roman Shumunov moved to Israel from a former soviet country, he met a group from Ashdod practicing break-dance. When their acquaintance grew deeper, Shumunov discovered a new world.
A world where thousands of young immigrants such as himself, all over the country, all from marginalized areas surrounded by poverty and helplessness, still fight for their place in the world, dream and sacrifice to make their dreams a reality.
Inspired by this experience, in this documentary Shumunov follows the dancers as they prepare to compete at the International Breakdance Championship and reveals at the same time their most intimate world.
Mixer is supporting his family (wife and little girl) and trying to help his younger brothers (11,12), who still live with their alcoholic mother. Potter is in the army now, and has no one to help him care for his mental ill mother.
Despite the hardships, these bold dancers confront reality head-on, because desperation is a luxury that they can hardly afford.