Awakening City presents an universal debate on the role of public spaces in contemporary cities, the conflicts of cars against people; malls against parks and squares; private against public; consumer against citizen; destructive urbanism against green areas.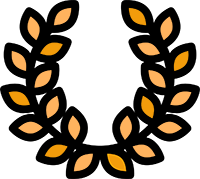 OFFICIAL SELECTIONS: Festival de Cine de Maracaibo/ BlowUp Chicago/ Chinese American Film Festival/ Frames/ Film Festival Melbourne/ Green Film Festival in Seoul,/RapidLion/ Ammar Popular Film Festival/ Raw Science/ Kolkata Wildlife and Environment/ Barcelona Planet/ New York Film Week/ International Open Film Festival/ International Tourism Awards/ Norwich Radical/ Social Machinery/ IndieWise/ Azores Fringe/ PlanetaDoc/ Docademia
Awakening city. Citizens vs destructive urbanism
Proposing a contemporary dicotomi between modern masification against a more organic, public way to live in the same habitat, this documentary provides a set of international cases, strategies and proposals aiming full implementation of the Right to the City.
Blending the Essay Film style with experimental tones, AWAKENING CITY, the FIRST FILM directed by Fernando Ramos, former Brazilian Critic, Script Writer and Assistant Director, was already officially selected by more than 50 film festivals worldwide on all the continents.