Arca Hotel is a collective and intimate portrait of a West African migrant community living in an old hotel for tourists, transformed from a place for short holidays to a place for a long and undetermined stay, with no check-in and check-out dates.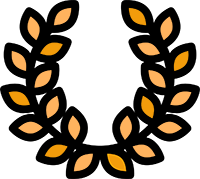 AWARDS: Best Feature Documentary. Gold on Film (Goldsmiths University of London)
OFFICIAL SELECTIONS: Festival dei Popoli/ Prague Film Awards
Arca Hotel. An African migrant community with undetermined stay
In its small rooms the Arca Hotel preserves memories, sufferings and hopes of its guests, who, as West African migrants, are waiting to know their future in Italy.
The hotel becomes a symbol of the condition of suspension and strangeness of the immigrants, who, closed within their space of uncertainty and wait, cannot get in touch with the local community, feeding suspicion and mistrust.
The eye of the camera tries to circumscribe in static shots the slow rhythm of the hotel routine, the atmosphere of happy melancholy, the faces of the main characters, trying to give back to the public a complex picture, where there are no answers, but only questions and starting points for a deeper analysis.