This beautiful hybrid film navigates between documentary and fiction to illustrate, from their imaginary, the changes faced by the Wayana, an indigenous community living between French Guiana and Suriname.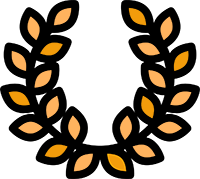 AWARDS: Jury's spécial prize. Festival international du film d'environnement
OFFICIAL SELECTIONS: International Documentary Filmfestival (IDFA)/ Cine Latino Toulouse/ Mostra, Ecolofante de Cinema Ambiental/ Mostra francesa Festi France/ Ethnocineca/ Provinziale Ebersvald film festival
Anuktatop: The metamorphosis. A hybrid journey to the dreams of a village
On the Maroni river, the border between French Guyana and Suriname, the Wayana group (a Native american community) faces cultural, social and identitarian turmoil.
In Taluen village, young Derreck discovers a world in metamorphosis. The various generations live together without understanding each other. The perspectives for the future.
The seemingly calm village is upset by the child's many discoveries. He loses himself between dreams and reality. His relatives are also taken in this dream journey from which emerge their souvenirs, fantasies and myths.