Though set in Quito, Ecuador, this languid documentary is more preoccupied with the ghosts of European history and with the ways memory of sin and suffering unite a 98-year old Jewish émigré and a young Austrian director.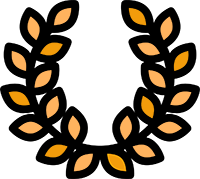 AWARDS: Jury Prize. Biennial of Visual Arts of Toluca/ Theodor Körner Prize for Art/ HFBK Film Prize. Hamburg Cultural Foundation
OFFICIAL SELECTIONS: New York Ecuadorian Film Fest/ EDoc International Documentary
And there was fire at the center of the earth, the war told from afar
Austrian director Bernhard Hetzenauer travels to Ecuador to make a two-way documentary targeting his camera to 98-year-old Vera Kohn, an actress, therapist and psychologist living in Quito. Born in Prague in 1912, Kohn fled to Ecuador in 1939 escaping from the Nazi occupation, a war wound that marked her for life and left her in an irremediable distance from her native land and family.
The title of the film refers to a dream that Vera had, in which she visualized herself descending to the center of the earth. As a therapist, she uses the contents of dreams are materials for personal inquiry and the finding of lights that could give meaning to the walk on earth of those who live. It is in this direction that the protagonist, the filmmaker and the woman that is being filmed, converge in a generational encounter in their attempt to heal the ballast of a past that reaches them every day.
Using several film material, including 16mm footage and black and white images of present time in Quito and Vienna, the documentary uses an editing strategy that transcends an intellectual vision to spin a rather austere essay on distance. A table bathed in old photographs, a small movie theater just for two and a series of conversations under the light of a window, are just some of ways the Vera and Hetzenauer encounter to look into the past
The indelible mark of the filmmaker's grandfather, a Nazi officer, is put on the table, illustrated in the swirl of a two-color spiral drawn by Hetzenauer himself.